The whole of Main St. in Rochester MI is torn up. They dug way down – 20 feet some places. and tore out water mains from about 1900. Uncovered trolly tracks.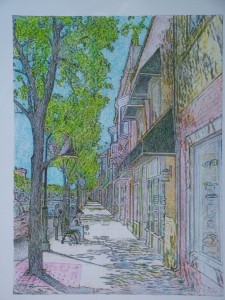 This is a sketch I made of it a few years ago.
We'll see what it looks like new. I haven't seen any drawings.