Above all they are practical. No fancy marketing. They have a sense of humor about themselves and often a resident cat. They may be good or bad but they are usually the only choice for many miles around. They often have a little restaurant with two mismatched tables and no two chairs alike. The donuts and such are probably made there and the owner immediately knows you are not a local.
The menu chalkboard may hang on a chain with two sides and gets flipped to the 'tourist price' side when they see a strange car park out front.
They may sell shoes, over the counter medicines, tire repair kits, reading glasses and ammunition all off the same shelf.
My rule of thumb is stay and do business if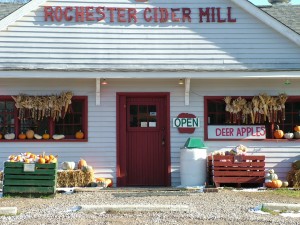 the place smells good.